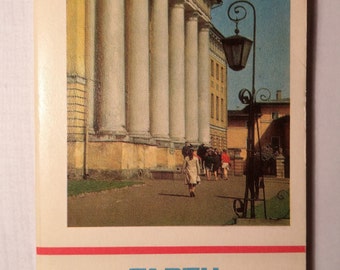 Tartu is an old university town much like Oxford, Cambridge or Uppsala. The university gives Tartu its spirit, which is unusually vibrant for a small town. You can find many things to do while you visit. Here are some links to help you get oriented.
Travel to Helsinki
Whee to Hang
Places to See
Let's Go – The Tartu page is limited, but it has a nice format.
Lonely Planet Guide – Quite a few people rely on this guide and it is useful though not updated as much as we would like.
Tourist Information – For Tartu and Tartu county, with quite a few links to institutions offering a variety of services
Trip Adviser – Easy to use and to the point with some good recommendations
UBC Cities Guide – This has a nice calendar of major events
Virtual Tourist – The crowd sourced feature gives this guide a nice personal touch
Wiki Travel Tartu – This site is short and sweet and hits most of the "high lights". Though in our view it could do more to capture Tartu's spirit
World Guides – offers a nice overview of festivals and events that take place during the year
University of Tartu – The university offers a "virtual tour" of activities that might interest visitors to the city.  This includes a rather fun blog.
Yahoo Travel Guide – There are bits and pieces of info here, but this is not the best guide you can find.
News and sources
You can access quite a bit of free online information in the English language about the Baltics, Estonia and Tartu. Our choice? We recommend that you start with ERR News. Here are the links:
Baltic Business News – may be worth a few minutes to track the main headlines. The main Estonian language business newspaper (äripäev, or business day) links to this as its English language version
The Baltic Course – oriented towards business with a Baltic wide perspective. It is from Latvia but is not Latvian only. And there is news about the Baltics and the EU
The Baltic Times – This service started from the Estonian Independent paper news service long ago and has evolved over time into a more comprehensive media network with a regular flow of news.
ERR News – From Estonian Public Broadcasting. This is a very nice resource
Estonia Online – This service offers news from a variety of sources, with links to Russian language information as well. But it doesn't look as though it is updated frequently.
Onlinenewspapers.com – Provides a rather extensive list of major Estonian online news resources (with both Estonian language and English language services)
Watching Estonian TV online – And why not?
Calendar
January
February
March
May
June
Jaanipäev (St. John's Day) – One of the biggest holidays of the year that takes place between June 23 and 24.  It is very important but also a relatively relaxed sort of holiday where everyone finds a place to share an outdoor fire, sauna, grill, singing, drinking, talking … you get the idea. There is a catch. The partying generally goes on until the next day.
July
Hansa Days – July 22 to 24. During these days, the whole town takes a break to come to the center of town, walk around, shop, eat and drink. Lots of arts and crafts and all sorts of things for sale. Very low key and lots of fun.
August
Restaurants
my favs – Joyce, cafe at Gardest, Polpo,
fine dining – restaurant at Lydia hotel