The idea did not occur to me. But I bumped into a review of the Phillips Twin TurboStar XXL this morning and started to ponder.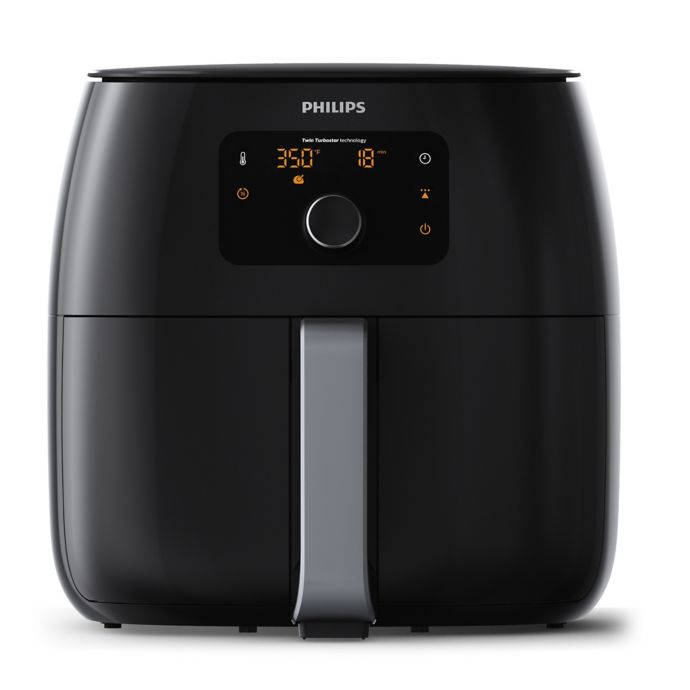 What can an air fryer do that I cannot do otherwise?
The answer is not that much. But apparently it can do a few things of note. One of them is to roast garlic
… it was air-fried roasted garlic that really blew my mind. You can — without the fuss of heating up an entire oven — have golden nuggets of roasted garlic perfect for smothering on bread in as little as 15 minutes.
There is more
(You can) turn a can of chickpeas into the most delicious happy hour snack? I found that the air fryer does a much better job than the oven does at crisping these legumes. The convection dried each chickpea to crisp perfection.
And there are the fries. And the roast chicken. And … doughnuts
It was Air Fryer Every Day that turned me onto the idea of making doughnuts in the air fryer. The book has a recipe for apple cider doughnut holes that is so good — and for me, it was the single recipe that changed my opinion of the air fryer the most. (These doughnuts were seriously as good as their stovetop-fried counterparts.) I also tried a quick batch using a pre-made crescent roll dough one Saturday afternoon and they were just as delicious as the deep-fried kind, without all the mess.
Dangerous! There is more. So, do I need this? No. Am I curious? Yes.