Before wading into the negatives, I feel bound to say that the new Razr is cool.  With its folding screen and flip phone design, no other mobile device is quite like it.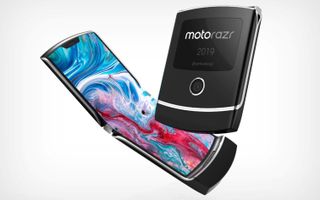 It does not support 5G. That may not be an issue until next year, but if you are going to keep the Razr as your main phone, you will miss out on the most exciting upgrade in mobile tech that we hve seen in a while.
Its camera sucks. That is not a huge deal for me, as I do not take a lot of photos. But it might be a problem for you.
It is not cheap. It weighs in at   $1,500 – more than other high end phones.
My guess is that Motorola hopes the cool factor will pave the way for it to get back into the market and that it has time to upgrade. That means you might want to wait until the Razr 2 comes out!