I am in the mood for a new winter dish … and I may have just found it. Here is the promo. And here is the link for more, as well as the recipe.
February isn't an easy month to be healthyish, even when it's your job. I started January extremely ambitiously, but now I'm staring down the contents of my fridge, unable to contemplate another root-vegetable-centric meal. So it makes sense that, when this Butternut Squash Parmesan recipe emerged from the Test Kitchen a few weeks ago, I had a complete meltdown…a happy meltdown. "It's SO goooooood," I told freelance recipe developer Lauren Schaefer, who developed this riff on eggplant Parm for Healthyish. Then basically everyone else on staff got their hands on a piece, and they agreed. It's everything we want in a Parm, with the ideal ratio of tomato sauce to cheese and squash that cuts like butter and melts in your mouth. Winter, touché.
It will come out looking like this
Here is a variation — parm butternut squash fries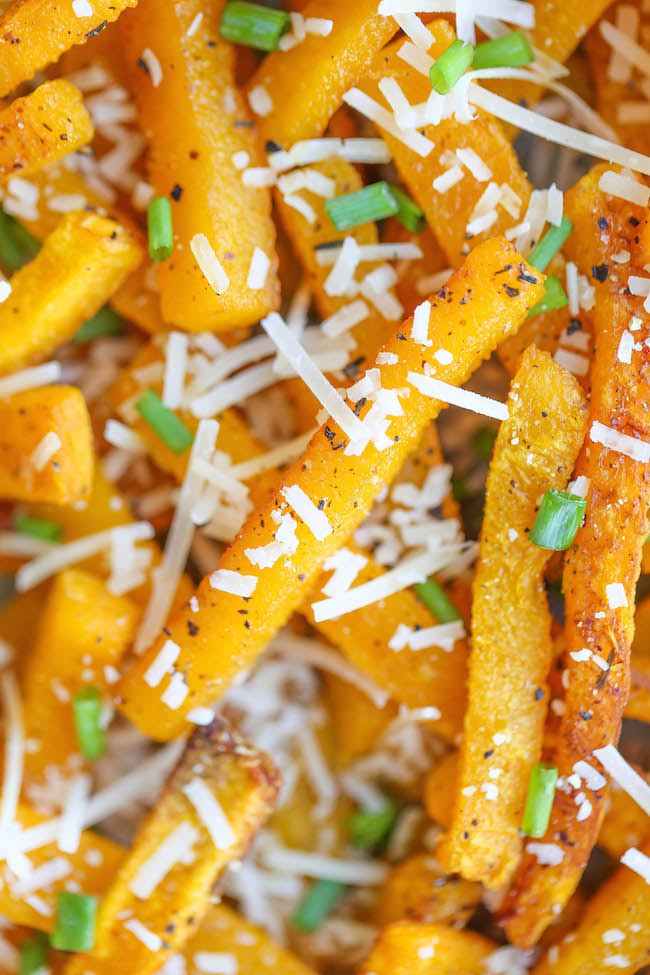 Or how about a parm butternut squash pasty?
I had no idea that butternut squash could be so much fun!
Go for it!