I was a bit too young to have a clear memory of the actor,Tab Hunter. But during the 1960's I was aware of his film personae.  He played the clean cut, handsome boy next door whom the girls were crazy about. Hunter sold this as part of the American brand. And he sold it well.
Here he is, looking the part.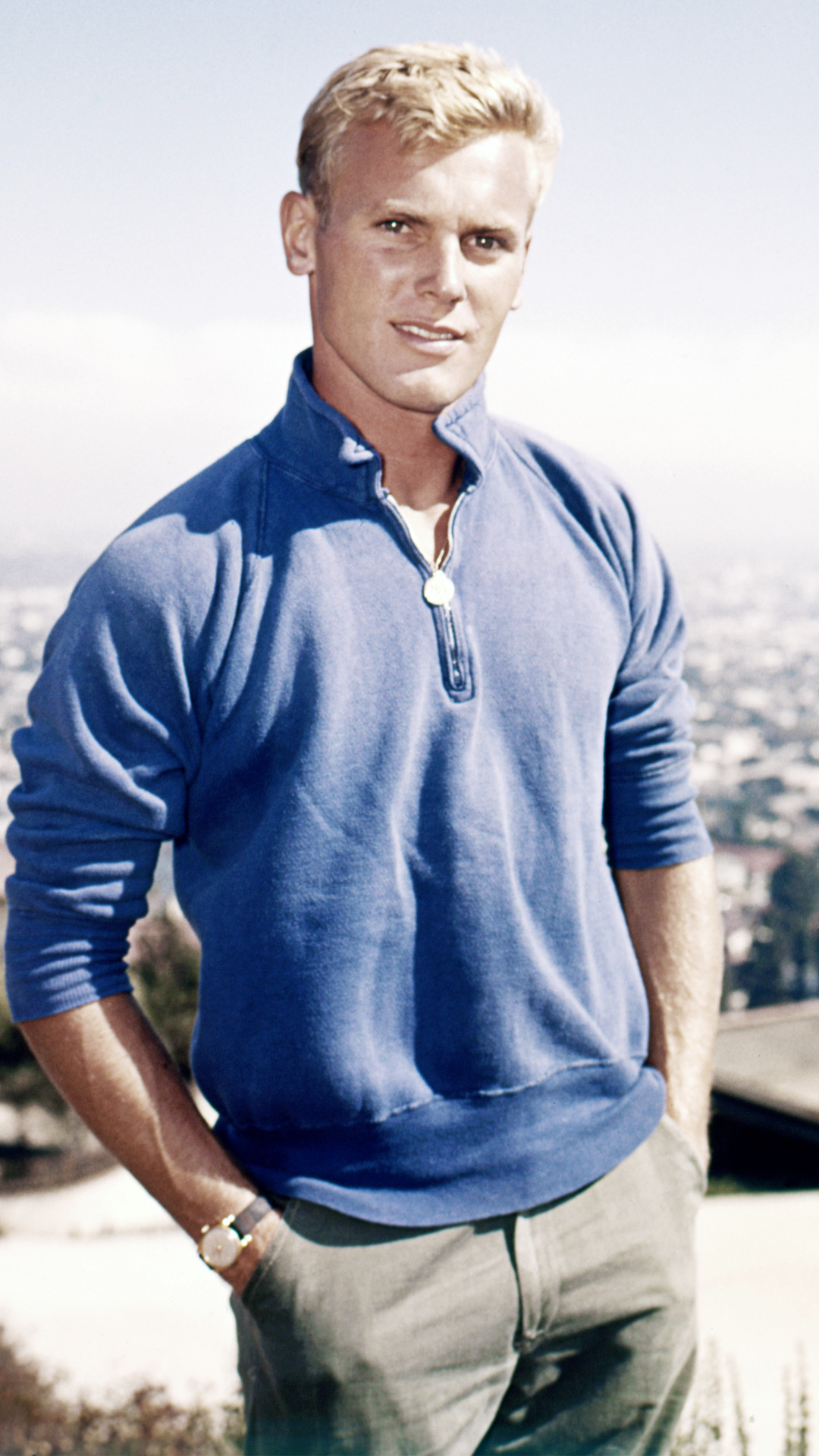 That character type found its way into many a Hollywood movie. And it reflected mainstream values of those days.  It was tempting to believe that the characters were real, rather than manufactured. Indeed, nurturing the belief that it was more than just acting was a key part of maintaining the popularity of the brand.
It was much later that we learned that actors like Tab Hunter and Rock Hudson were not at all like those characters. They were instead, real people who had their own sense of propriety and sexuality that they kept secret, The world didn't learn that Hunter was gay until 2005 when he came out.  The truth about Hudson might not have come out if he had not contracted HIV back in 1984.
My how the world has changed.  Back in the early 60's I don't think the phrase "coming out" meant anything more than a party where a young girl was introduced to society. A much older tradition that is largely forgotten.
I bring all this up in part to say so long to Hunter who passed on the other day at the ripe old age of 86,  I also pose this question — thinking back on those days, we all were expected to conform. Did that make life simpler? Some might like to remember it that way, but I think not.
What do you think?