Errr … perhaps it is a cravat?
You might not know this but …
 (The Cravat is a ) type of ascot, this apparel's name  comes from the French word for Croatia; Croatians at the court of a 17th-century King Louis popularized the style of elegant neckware and hence, their country's name was hung on the article of clothing. Not to be confused with the frillier jabot.
Something like this?
This is a Victorian era ascot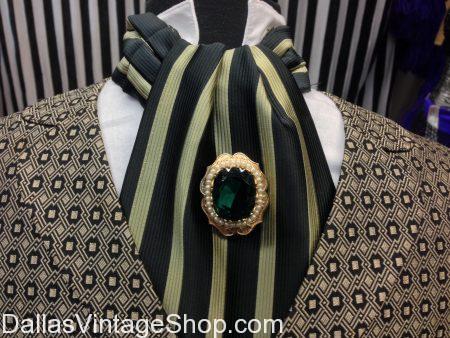 That would catch one's eye! Bond sported ascots in various films. Here is the Dalton variety, looking rather formal
Of course, there is the jabot for more even more formal moments
This is just one item of apparel that has a fun history. Check out this post from AFAR  for more!
And did you know …
United States Supreme Court judge Ruth Bader Ginsburg's jabot collection is famous.