Here it is!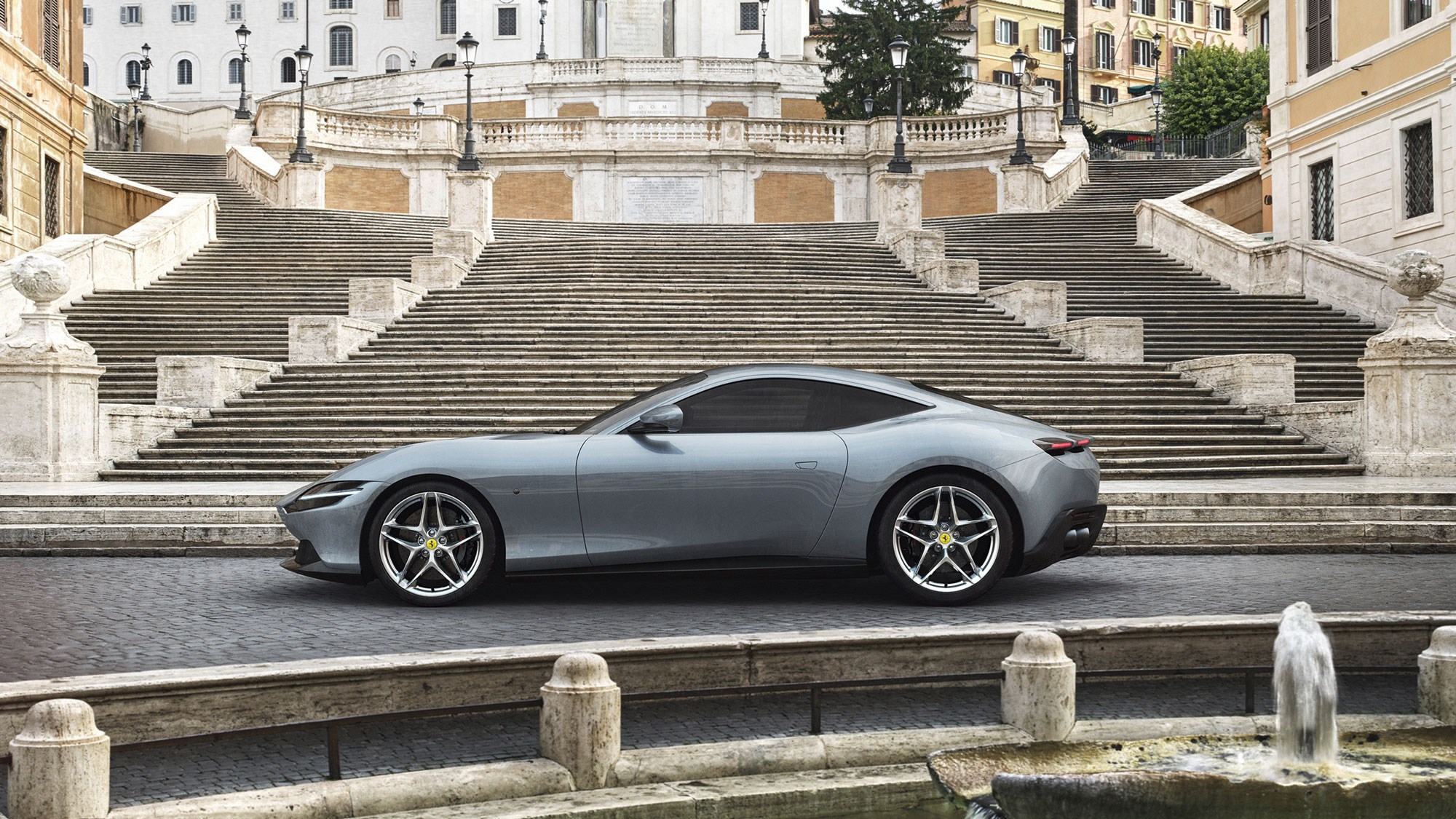 From the rear
So what is this all about? Robb, your thoughts please!
Meant to evoke "La Nuova Dolce Vita," the car is an ode to life in the Eternal City of the 1950s and 1960s. Like the Ferrari Portofino, Maranello, and Modena, Roma takes its name from a specific place in Italy, this time its most famous city and capital. And while that carefree vibe and lifestyle were an inspiration, so too were a few of the Ferrari GTs of the period. Design director Flavio Manzoni says the 250 GT Berlinetta Lusso, and 250 GT 2+2 embodied this the most. We can sense those cars in the sculpted hood, the new perforated grille, and the overall profile silhouette.
Pretty nice! But I still have a yen for the car that Gianni Agnelli loved . the 375 America Coupe
BTW, when he was younger, Gianni secretly drove around in a Ferrari Barchetta (as the scion of the family that ran Fiat, he was supposed to only drive Fiats).