From reviews of series of new cookbooks. I like this idea
In the Bay Area, writer and chef Samin Nosrat has cult followings both for her pop-up dinners at Tartine Bakery in San Francisco and her cooking classes, which friends swear have changed their time in the kitchen. The affable former Chez Panisse cook, whose recipes will appear in our June issue, distilled the essence of both experiences into a teaching philosophy that became the title Salt, Fat, Acid, Heat: Mastering the Elements of Good Cooking. Like McFadden, she believes in balancing the aforementioned components and tasting like crazy until the dish is right.
This is a new kind of book. Lots of words to live by before you get to her kitchen basics and, finally, recipes more than halfway through. Wendy MacNaughton's delightful illustrations capture Nosrat's infectious joy for the subject. Just reading Salt, Fat, Acid, Heat will make you a better cook, adept at seasoning, balancing, understanding what it really is you're doing and why. Hey, you might not even need those recipes by the time you get to them, but they are nice, a mix of Chez Panisse-y Cal-Med and Nosrat's Cali-Persian heritage: Persian-ish rice, tuna confit with simmered white beans, rhubarb and frangipane tart with vanilla cream. Make room on the bedside table—and the countertop.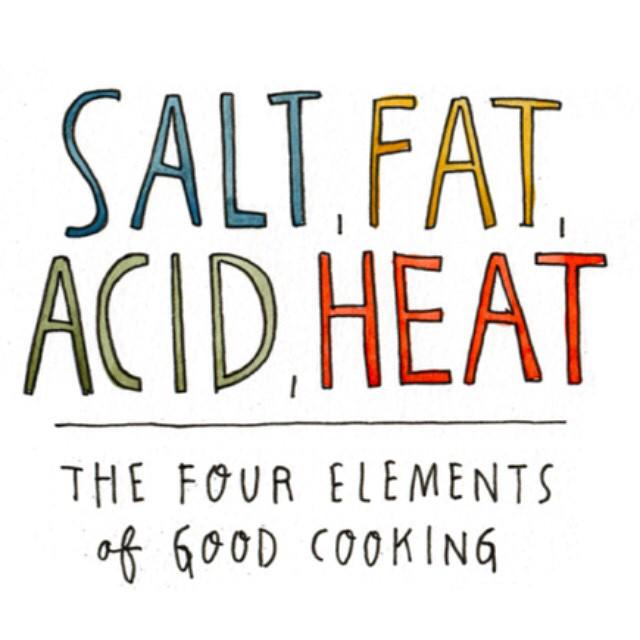 And here is a peek inside