Before talking about the ice luge, a bit of context.
Charleston hosted its 12th annual food and wine festival with Saveur as a co-host. The pics are pretty amazing.
Now for the ice luge. Wikipedia is helpfuö
An ice luge, martini luge,[1] or shooter-block is a type of ice sculpture made from a large block of ice that has a narrow channel carved through where liquid is poured,[2] such as liquor products.[3] Some are professionally produced from sculpturing or from molds, and some are homemade. Ice luges are sometimes offered in ice bars, and have also been used for serving oysters. Ice luges have also been described as a type of drinking game.[3][4]
I like that phrase " … such as liquor products." Would you do this for some carrot juice=
Here is an ide luge in action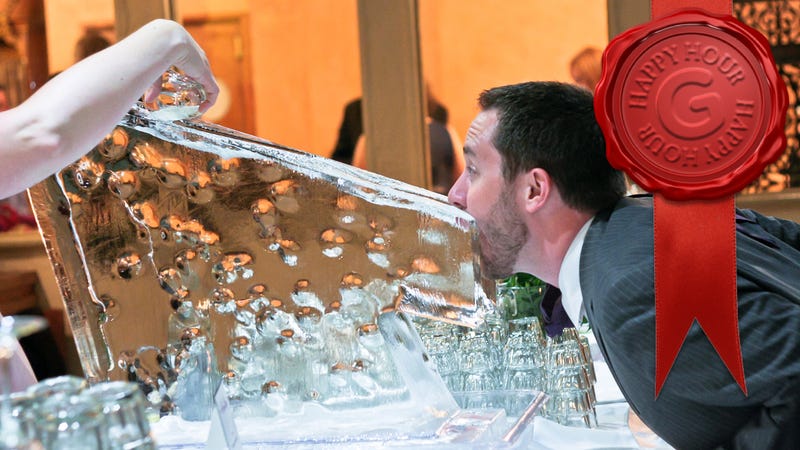 This one looks dangerous
And this one, well, what can I say?
Hmmm … this event belongs on the calendar!