John Berger may not be a name that jumps off the tip of your tongue. He passed on last month at the ripe old age of 90. Here he is in his prime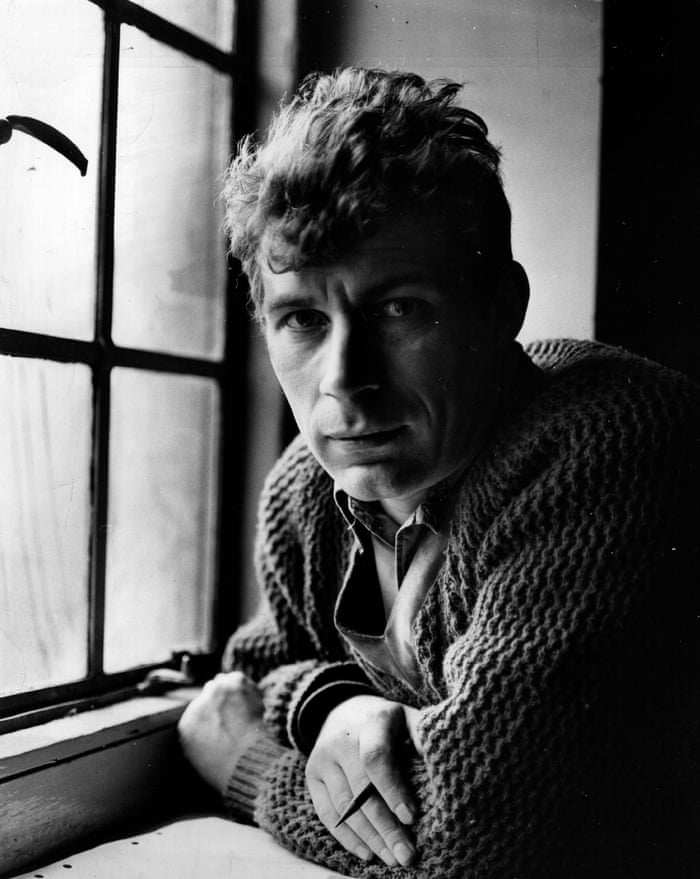 The Guardian had this to say about him just before he passed on
Critic, novelist, poet, dramatist, artist, commentator – and, above all, storyteller – Berger was described by Susan Sontag as peerless in his ability to make "attentiveness to the sensual world" meet "imperatives of conscience". His book Ways of Seeing, and the 1972 BBC television series based on it, changed the way at least two generations responded to art. And his writing since then – especially about migration – has changed the way many of us see the world.
Indeed, Berger was more than anything else, a storyteller. It is an odd  career path. Here is the skill that is needed
In 1944 (Berger) joined up, refusing a commission with the Oxfordshire and Buckinghamshire light infantry, and became a lance corporal at a training camp. He preferred the company of working-class recruits, for whom he became a scribe, writing their letters home. In a sense, he has continued to do this all his life: telling other people's stories lest they vanish. In a conversation with Susan Sontag, he once said: "A story is always a rescuing operation." And he has also said (in The Seasons in Quincy): "If I'm a storyteller it's because I listen. For me, a storyteller is like a passeur who gets contraband across a frontier."
You might have guessed that Berger was just a tad radical. In fact, he was a Marxist, believing in the dignity of work and disliking the injustice of the systems that exploit labor.
He also criticized Sir Kenneth Clark's Civilisation series. Clark saw genius coming from the great individual. Berger saw it in connections.
The Spectator article by Michael Henderson  that I link to is rather dismissive of Berger. I think Henderson overdoes it. Clark is not more "right" than Berger. And one should not dismiss Berger's views on art because of his politics. Both men contributed vastly to our ability to see and appreciate reality. We need more of this these perspectives days, not just "one right way", I would think.
I will be re-viewing Berger's 4 part BBC series and will offer a quick update on it soon! Stay tuned!