The Aral Sea was one of the great environmental disasters of the world.
The Aral Sea was once the world's fourth-largest lake, covering 26,000 square miles on the border of Kazakhstan and Uzbekistan. But in the 1960s, the Soviet government redirected the Amu Darya and Syr Darya rivers for agricultural projects, robbing the Aral of water. It started shrinking, and the lake split in two by 1990. By 2003 the water level had fallen 72 feet,
That leads to stuff like this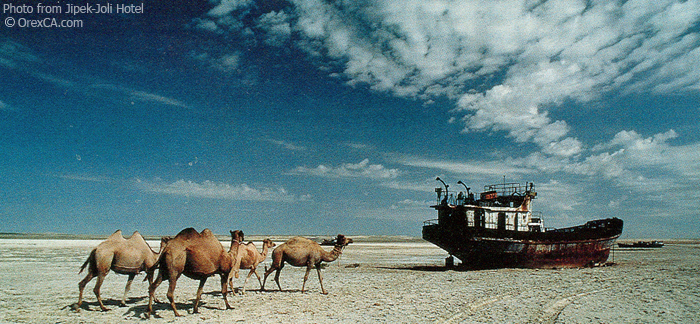 The sea essentially died.
But the story is not over!
… the World Bank … finance(d) construction of the $85-million Kok-Aral Dam. The 8-mile dam, which opened in 2005, allowed more water to flow into the smaller Northern Aral Sea, increasing its volume 68 percent by 2008. Almost a decade later, the Aral is returning to life.
And the Aral Sea is coming back to life!