Every now and then, I do get the urge to splurge. Not every day. That would be over doing it. But on and off. It is all the more fun when the splurging is done for a special occasion with people you care about.
And if I were in New York experiencing that urge to splurge, I mgith head over to the Beekman Hotel. The interior is very cool.
and now they have a restaurant that has pretty high level ambitions to be cool as well. It is called "Fowler & Wells".  Pete Wells offers a review for NYT, which is largely positive.  Here is a peek inside that space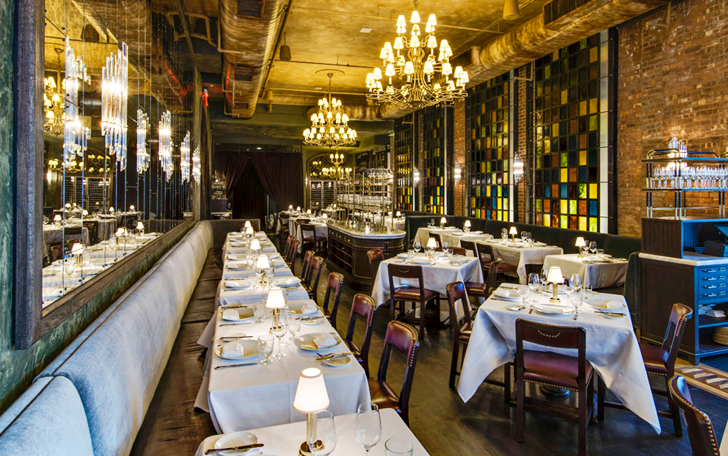 What's not to like? Well, Pete thinks there may be a tad too much marketing going on.  The restaurant is pitched as a trip back to the gilded age, but the menu is more modern high level New York stuff.
I think I might get over that after a few glasses of the bubbly.