Here is an image, to get us started. Selfoss Waterfall in the north of Iceland.  Impressive!
Yikes!
And here is where we are going to stay before we go there.  At the Ion Luxury Adventure Hotel. It is in "Selfoss" — and so you might think it is near the waterfall. In fact, the town of Selfoss is in the south of Iceland.  We would go there first to scope out the man-made adventure of a spa built in the middle of the wild.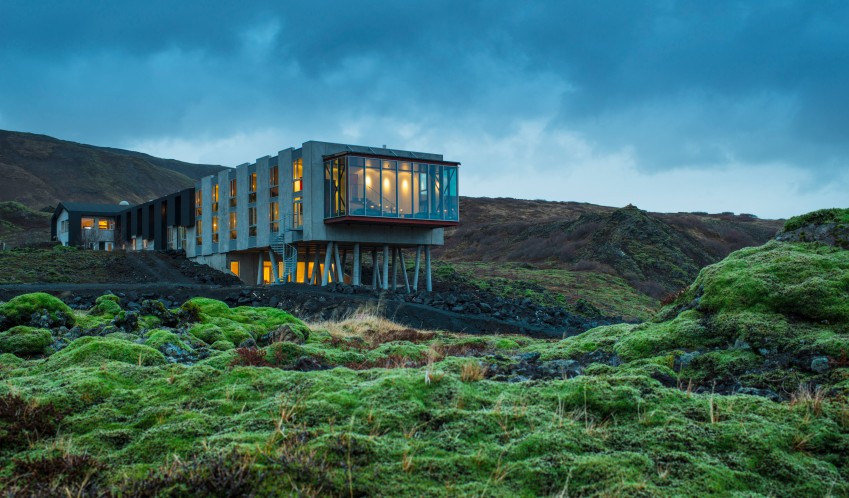 With its other-worldly landscapes and infamous northern lights, Iceland is a must-visit destination. Go beyond Reykjavik and stay at ION Luxury Adventure Hotel, an abandoned inn turned luxury hotel just off the Golden Circle driving route in Selfoss. It's simply stunning, the sharp dynamic structure is set on stilts against the raw, rugged landscape, and in winter, its rural setting makes it the perfect base to spot the Northern Lights. The 45 rooms embrace local materials, so expect salvaged driftwood and lava to add to the earthy ambience. The partially covered Lava Spa is the ultimate be-at-one-with-nature hangout.
Persuaded? Good. Stay at the spa, and then head north!
If you would like to learn more, here is your link.
Enjoy!